Welcome to the New DR1VEN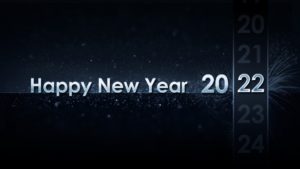 With every new year, there comes a new energy and a new start. Here at DR1VEN it's no different. As the clock struck 2022, what were some of your goals and aspirations. While we aren't huge on resolutions, we do recognize that every new year has new energy.
So, we hope you enjoy or new look and design and we hope that you get this year, this moth and this day started on the right foot.
To help, here's some quotations on new beginnings:
The bad news is time flies. The good news is you're the pilot. -Michael Altshuler
No matter how hard the past, you can always begin again. – Buddha
The magic in new beginnings is truly the most powerful of them all. – Josiyah Martin
I hope you realize that every day is a fresh start for you. That every sunrise is a new chapter in your life waiting to be written. – Juansen Dizon
Packaged inside of every mistake there lays a great lesson. And while I don't want to take the mistake into the New Year, I most certainly want to take the lesson that's packaged inside of it. – Craig D. Lounsbrough
In order to be successful in the new year, stay focused, develop a positive attitude and be passionate with your dreams. – Bamigboye Olurotimi
Enter this new year with gratitude for this new chance to create your dreams -Avina Celeste
We will open the book. Its pages are blank. We are going to put words on them ourselves. The book is called Opportunity and its first chapter is New Year's Day – Edit Lovejoy Pierce